About Ambess Prepaid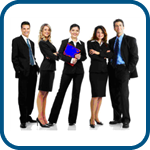 The Ambess Prepaid approach follows a well-disciplined and time-tested philosophy. In business since 1991, Ambess Prepaid has a proven record of investing in and understanding how the prepaid industry can be profitable – and how prepaid can be delivered to the market and provided to consumers. Serving millions of customers per year, we utilize the latest technology; develop unique solutions and work hard to maximize operational efficiencies and operational performance. Our expertise, combined with the expertise of our partners, vendors and resellers helps better position us for profitable, reliable and long-term relationships.

Merchants/Retailers of all sizes benefit from Ambess Prepaid's time-tested network technologies and our diverse portfolio of consumer-based products and services including prepaid wireless,  prepaid long distance,  open and closed-loop gift cards, digital entertainment and cell phone accessories. Ambess Prepaid works with you to ensure that you constantly increase product awareness, encourage new sales and increase repeat business by offering more of what customers truly demand. Speak to an expert now!
Merchant/Retailer Benefits:
Establishes your store(s) as a destination for prepaid
100% product availability – Automatic inventory replenishment – no out-of-stocks
Small footprint – Eye-catching retail displays designed and proven to increase sales
Reduces theft and fraud while maximizing your sales potential
Increase store traffic and ring value by offering a more expansive product suite
Full administrative/audit reports via our on-demand, web-based console
Consignment-based – 100% turnkey
Dedicated account team
24x7x365 Support group
99.9% uptime
Our Mission
Ambess Prepaid is focused on shared growth and profit by way of providing our distributors a diverse and profitable product suite.
Ambess Prepaid pursues its mission via a multi-dimensional approach. By way of detailed analytical industry insight, we develop and maintain the capacity to effectively draw the attention and confidence of our vendor and distribution partners. We comb and refine prepaid services within our distribution channel in order to facilitate and cultivate growth. Ambess Prepaid retains our relationship through unparalleled vendor/customer care and remains steadfast in our dedication towards growing the reseller relationship.
Our Values
Ambess Prepaid is committed to seeking excellence in our product suite, excellence in account management and excellence overall by way of a total quality approach. We welcome the diversity of our distribution partners, whether large or small.
We aspire to provide outstanding prepaid services in content and scope, which will extend beyond the business relationship. Our goal here at Ambess Prepaid is to arrive at a one-on-one connection with each distribution partner.
We understand that an effective organization must be multi-faceted, including but not limited to just business or profit. We instill a culture which is grounded in value, customer care and ultimately a sense of satisfaction for our partners.
Achieving this vision is a fundamental commitment which we hold critical to our mission as a leader in our industry.